Mawé Attaher offers art objects with an ethnic print, produced in limited series. At the origin of several collections, the concept is aiming to highlight African craftsmanship with a strong identity: the meeting between an intact desert and the west: Ahmed Attaher a nomadic Touareg and Mawena Takpa a Paris based french & beninese designer.
'He creates what she draws.'
Da Féline is a unisexTuareg-inspired jewelry collection, entirely handcrafted in Agadez, Niger.
An association of soul mates whose goal is to transmit a return to human values. Integrity, congruence, harmony and craftsmanship are the pillars of the brand.
Mawé Attaher seeks to raise awareness of the harmful impact of the presence of humans on Earth for so many years, by resorting to the use of biodegradable and sustainable materials.
Julien Fournié Haute couture
- Vidéo -
Julien Fournié released its new Haute Couture called « First Storm ».
« In this 'me too', black lives matter and pandemic post-era, it is my duty as a designer to offer an imaginary and an aesthetic that I wanted to be marvelous, magical and enchanting » announces the founder of the House who has always supported feminists and diversity. « It is about doing everything not to sink into totalitarianism of gloom. « 
His movie and collection aim to re-enchant women's views. As a cinema lover, the designer imagined his muses into these symbolic universes which are inspired by all the directors he admires, such as Georges Méliès, Quentin Tarantino or Jacques Demy.
Domestique
- New at l'Appart -
Flap Pouch collection is inspired by stationery and more specifically by plastic storage pockets. Seeking the optimization of patronage and assembly for better consumption of the raw material, the adjustable handles allow them to be worn as a shoulder bag, as a hand pouch or as a necklace.
Patrick Church
- Event / Fashion -
Patrick Church is a celebrated painter, artist, and designer emerged from the underground Manhattan fashion and arts scene. His rapid rise speaks to his work's creation of an instantly recognizable universe in which people from multiple backgrounds and of multiple ethnicities want to reside.
"Sensuality should not be reserved for the feminine. I think when opened up to the possibilities of beauty in contrast, we can explore a broader range of emotion. That's where I want to live." – Patrick Church
His work explores the use of paint; layering, texture and manipulation to create increased depth. Resulting in impressions that are un-polished and unrefined; retaining the raw emotion that inspired their existence. Patrick's paintings retain an air of humor in their most obvious state, a hint of juvenile liberation and rebellion from any confines from the art world speaking to a movement of youth searching for that same liberation.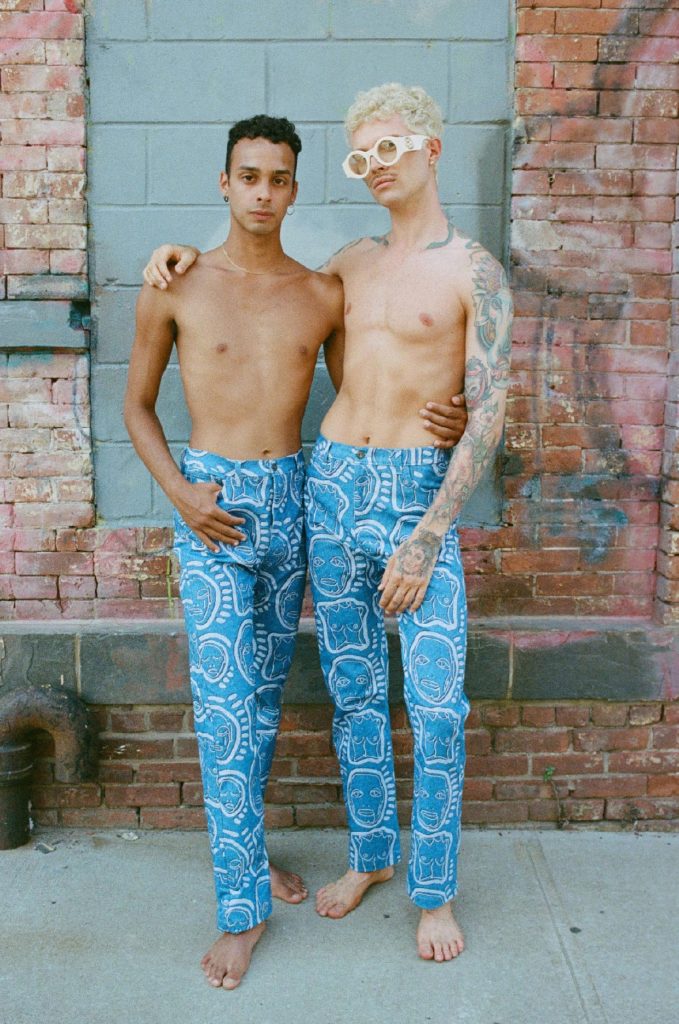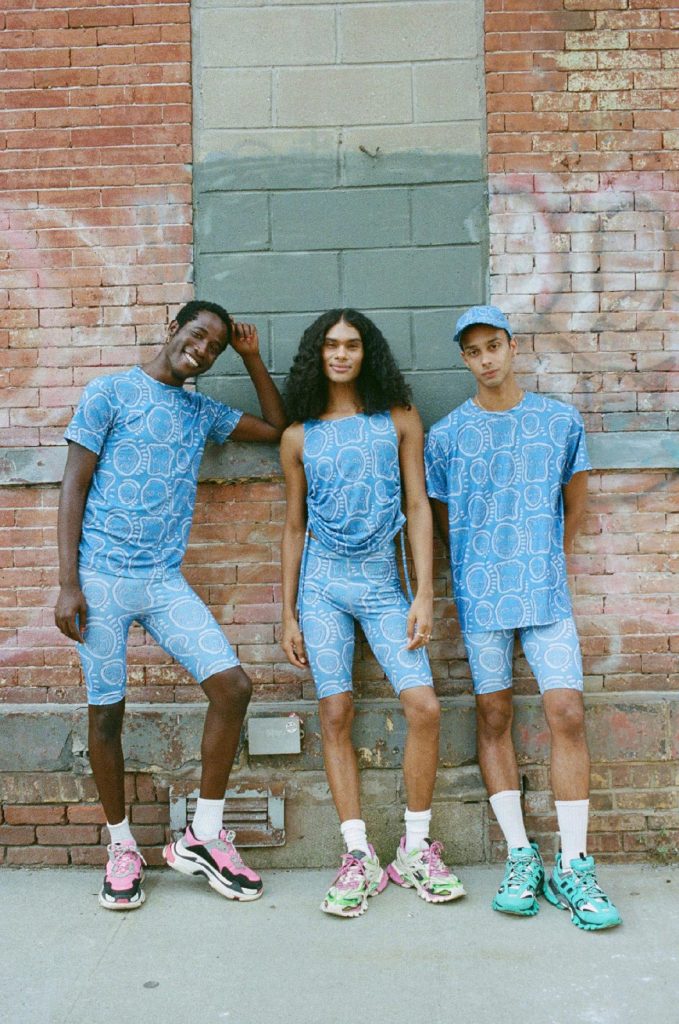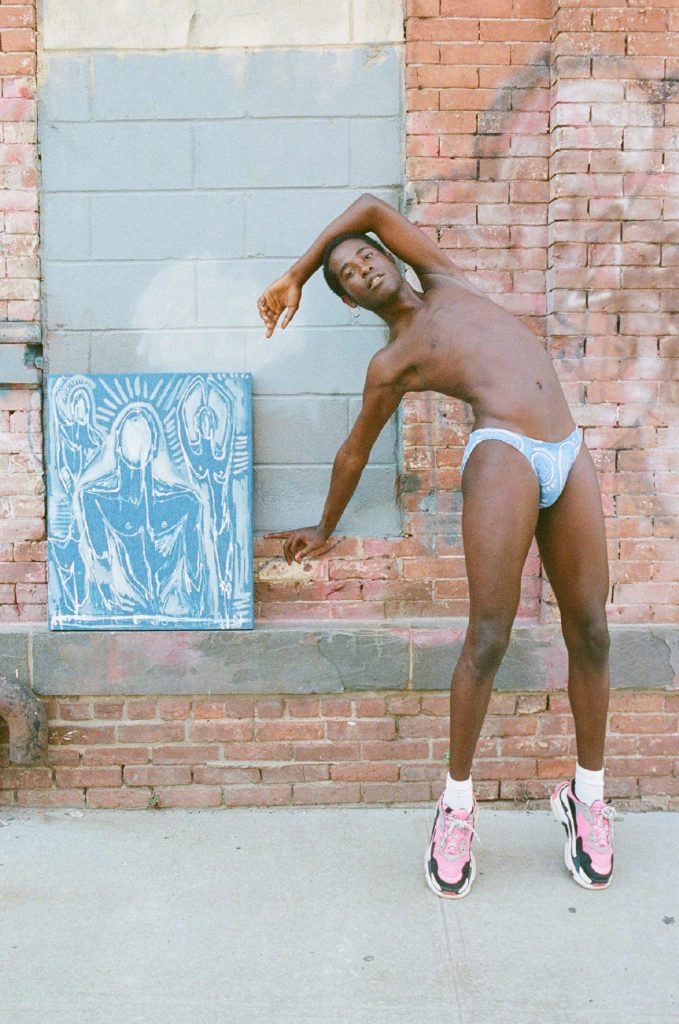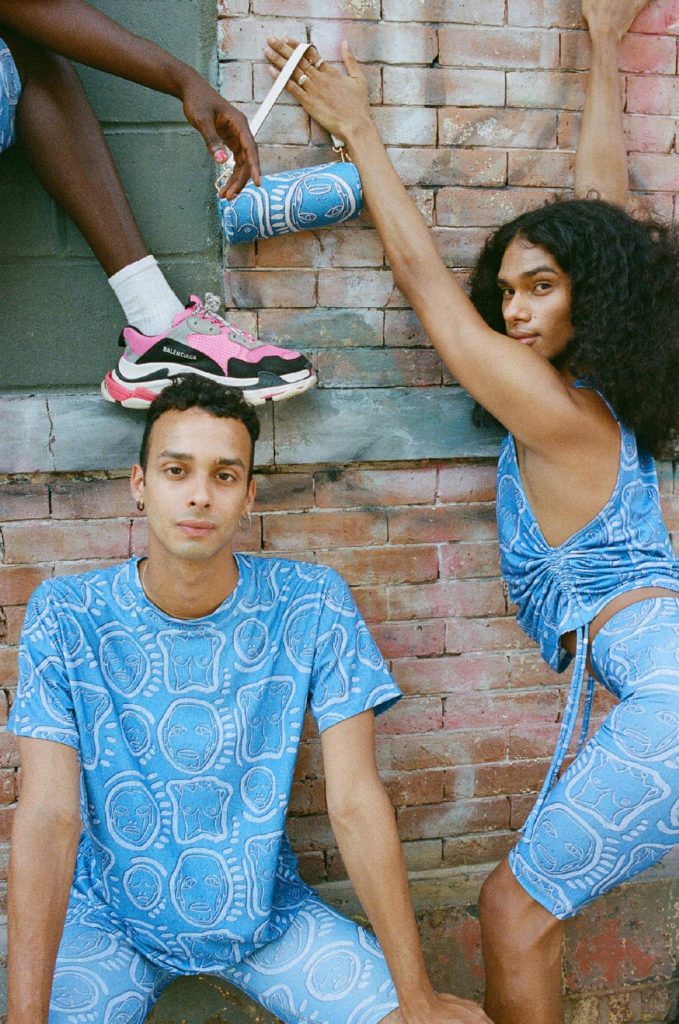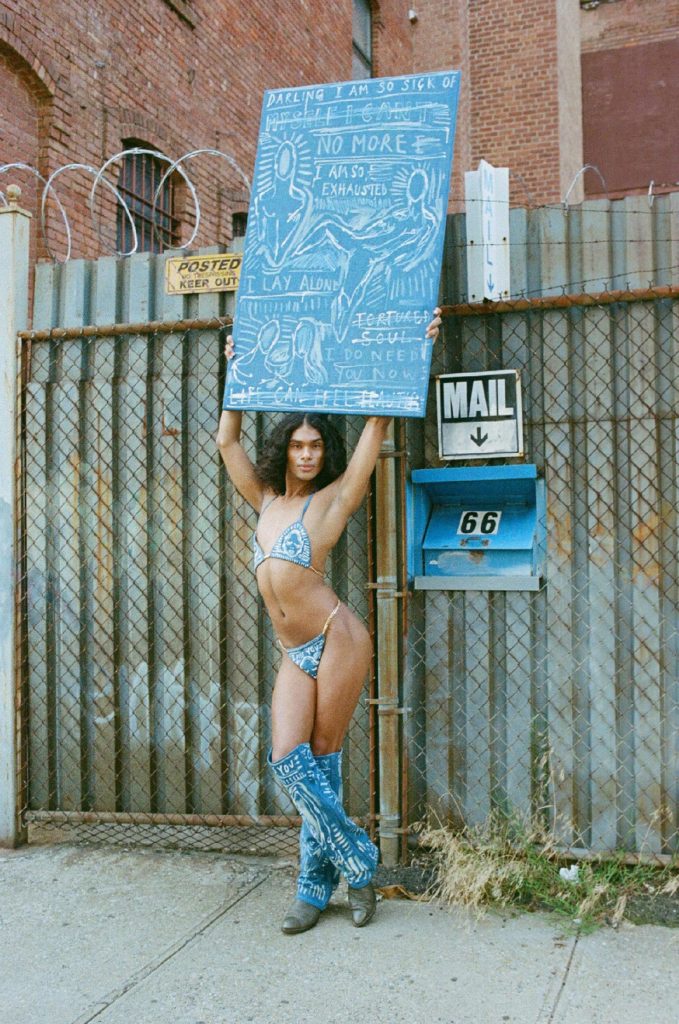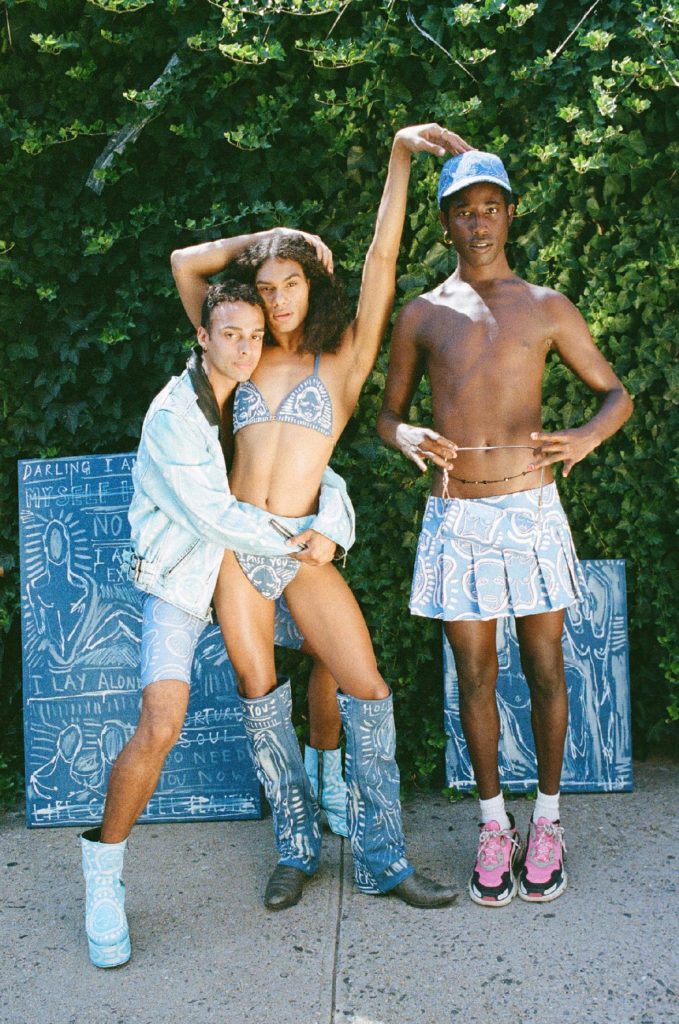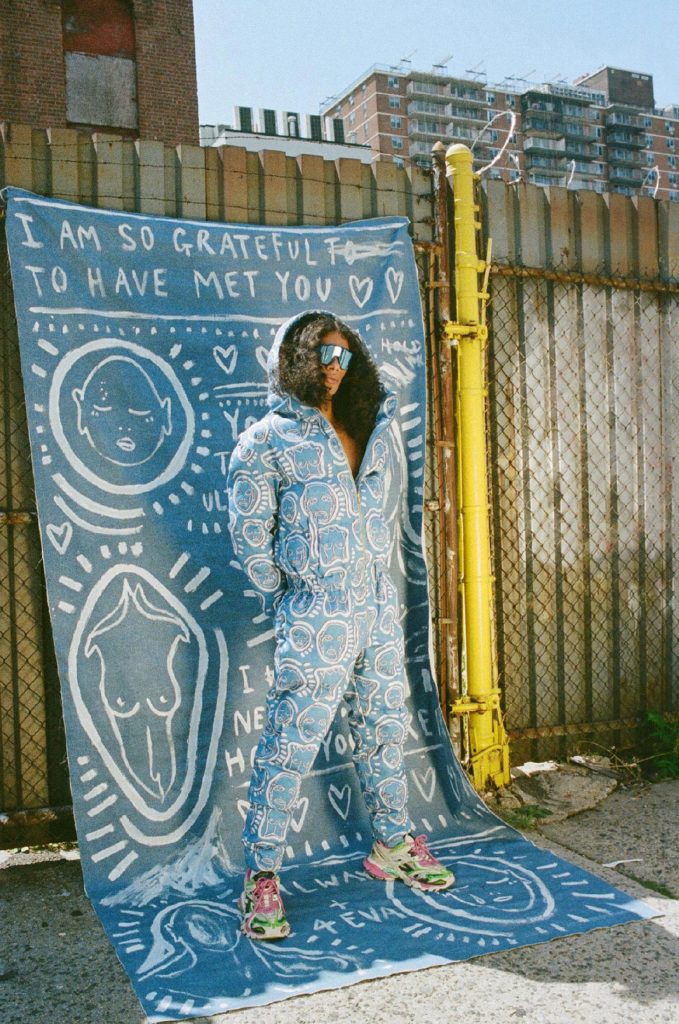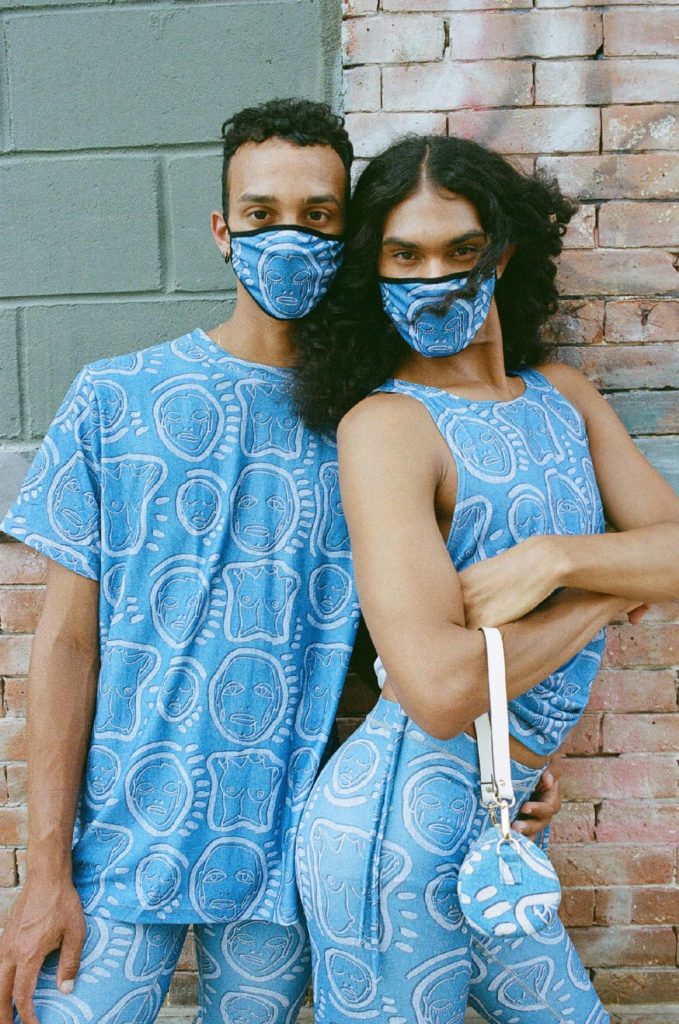 – Madame Skandale –
The upcoming brand Seyit Ares, which was supposed to show its spring 21 collection with a physical runway show during the Paris Fashion Week on October 2, decided to go digital this season.
Each day offers new challenges for the designer and his team and even if this season was no longer business as usual, big steps are being made. After months in quarantine Seyit Ares reflected in his newest collection "Madame Skandale" the past and current situations with a call to action to stay strong and to look forward to a better and brighter future.
As Seyit says it "The last months were really about finding ourselves, understanding us and embracing us. My desire is to put people into the spotlight and to empower them, by giving them self-confidence and to make everyone feel beautiful in their skin. " His Muse Marys truly embodied that feeling throughout the show and represented the mysterious emancipated woman of the brand Seyit Ares. Seyit's collection was a passionate and thoughtful celebration of vibrant colours, tailored pieces, leather and metallic fabrics, big belts which are key aspects of his designs.
The collection overall explores a notion of freedom, touching on multiple different interpretations of that concept – a freedom of Seyit Ares, a visual representation of identity, of shared embraced values, a way of thinking. It was a powerful illustration of how Seyit elevates people into a statement.